Many parts -
one body
The MADE team is made up of individuals from a range of diverse backgrounds, disciplines and skills, all called onto the same journey to play our part in creating better communities. As a body, we thrive on sharing the same vision, encouraging each other through our living values and - of course - plenty of fun and laughter along the way.
We look at ourselves more than colleagues coming to work, but a family doing life together. To find out more about each member's journey, see below.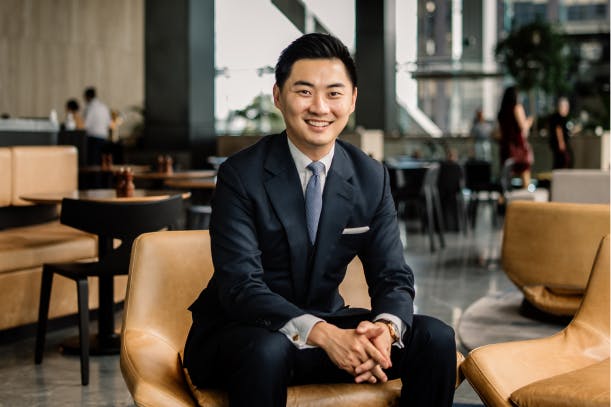 Charles Ma
Chief Executive
A near dropout in high school, a deep and personal spiritual encounter in Charles' teenage years sowed an insatiable hope and light in him to believe in a future for the better. In the depths of experiencing crippling loneliness and isolation, he was met with the transformative love of Jesus Christ. This journey then gave rise to a space of empathy and desire to help others find belonging through creating better communities that are enduring and worth inheriting. Inspired by His name and His city, Charles' hope is to play his part in facilitating much-needed generational change for the better - in and beyond Aotearoa.
Charles began his academic journey at the University of Auckland, studying Bachelor of Commerce and Civil Engineering and graduating with Honours. His professional life started as an assistant in the property development industry before being promoted within three years as Managing Director overseeing a project portfolio exceeding $500M. Further graduate studies ensued at Stanford, Harvard, London School of Economics and Oxford business schools where he was exposed to leading international practice and mentorship from global thinkers of our time.
The MADE Group was founded in 2016 to use scaled property development to enable fulfilling communities for the better. MADE's vision is a personal calling, rooted in a common desire to create places that foster true belonging underpinned by the belief that every human being is precious and destined for love. This, centred by his faith, has formed the foundation for why we believe there is a better way of approaching business, development and community building. 
MADE strives to bring a values-centric perspective to our industry, working closely with aligned partnerships and communities to empower a movement of better community building approach together. Under this vision, MADE was inspired to start its flagship project - 'Auranga' - a $2B township located in Drury. Auckland. Our second township - 'EDIN Rotokauri' - is located in Hamilton and work has now commenced.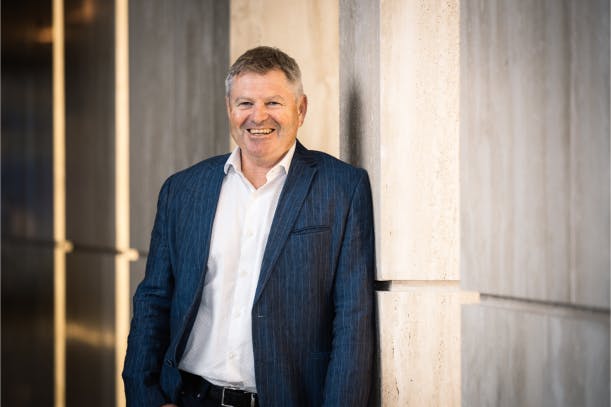 Gary Noland
Chief Operating
Gary is a property professional with more than 30 years public and private sector experience covering sales and leasing, property management and both residential & commercial development. He has held senior executive roles in large organisations and been responsible for development values in excess of $1.7bn, many of which were award winning.
As Chief Operating Officer, Gary's responsibilities include developing and overseeing a robust, value-centric operating model for the MADE Group. This includes leading and collaborating with a group of industry leaders from both the private and public sectors to deliver large, complex projects and partnerships, in alignment with MADE's value-centric vision.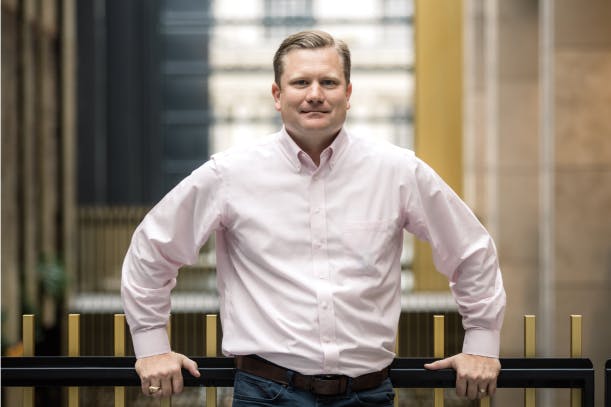 Grant Birdwell
Chief Commercial
Grant is a financial specialist in the institutional and family office investment management arenas; he has expertise in both capital markets and institutional investment management. In his previous work with global thought leaders which have included the likes of Morgan Stanley, McKinsey & Co. and the Teachers Retirement System of Texas, he has successfully engaged and partnered with some of the largest and most sophisticated institutional investors across multiple countries.
As Chief Commercial Officer, Grant oversees all financial and commercial strategic planning initiatives for MADE related projects. His focus also lies in forging commercial partnerships with national and global stakeholders, in alignment with MADE's values-centric Journey of Change.
Grant felt called to MADE because of the opportunity to work at an organisation where helping people is core to the company's mission. What he enjoys most about MADE is the people he works with and the unified sense of purpose the team shares.  Away from all things numbers, Grant is an avid photographer and a real  'cowboy', having been raised on a Texan cattle ranch. He currently resides on the North Shore with his wife and two teenage sons with whom he enjoys playing chess, outdoor activities and guitar jamming.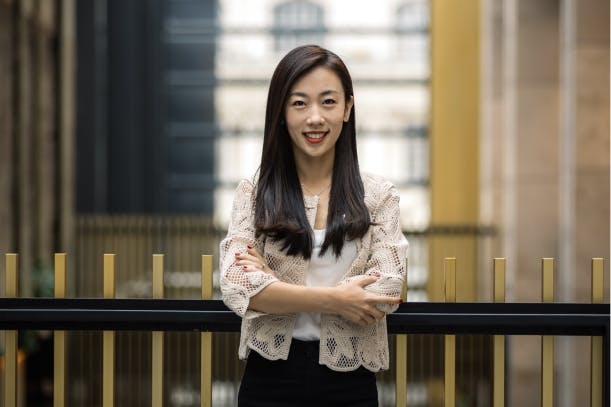 Wendy Wang
Chief Administration
Wendy's background is in Property & Commerce and is a founding member of the MADE team.
As Chief Administrative Officer (CAO), Wendy's responsibilities include overseeing the implementation of all executive, general and financial administration to support the efficient delivery of MADE's national and international projects. Working closely with the CEO and Advisory Board, she is also responsible for leading new administrative strategies to empower MADE's value-centric vision.
Wendy enjoys yoga, travelling and spending time with her family in Auckland.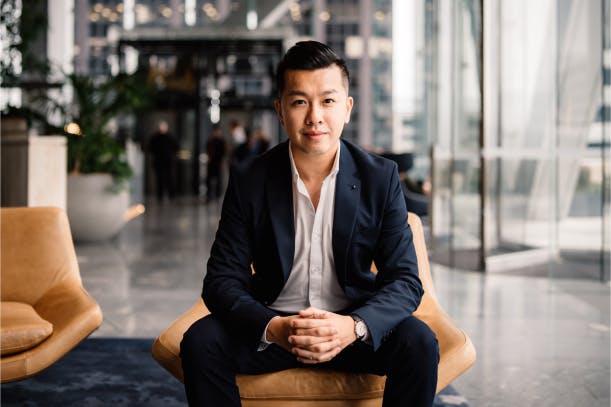 Ray Chan
Director of Engagement
Since a young age, Ray has felt strongly called to forge strong relationships and is passionate about how people and their unique stories can come together to create positive change for society. An award-winning conductor with an international background in the arts, Ray graduated with Distinction as the Henry Wood Scholar in Conducting from the Royal Academy of Music (London), and was previously a full-ride scholar at the National University of Singapore's Yong Siew Toh Conservatory of Music. Extending his love for people and stories, he also forged a co-career as a successful luxury real estate broker before leaving the industry to join the MADE team in 2020.
As Director of Engagement, Ray continues to find deep fulfilment in empowering relationships with people across all walks of society, seeking alignment in a common vision to create better communities that foster true belonging. Responsibilities include identifying and forging strategic partnerships with national and global stakeholders in both the private and public sectors. In alignment with MADE's value-centric vision to deliver large scale developments and communities for the better, he oversees MADE's sales, community building, CX/UX approach and arts empowerment initiatives.
Besides work, Ray loves hanging out with Charlie the cavapoo, spending quality time with friends and family, and hopping onto his motorbike for a hoon around this slice of paradise we call home. He currently sits on the board of the New Zealand String Quartet (NZSQ) and is a founding member of Auranga Residential Estates (ARE).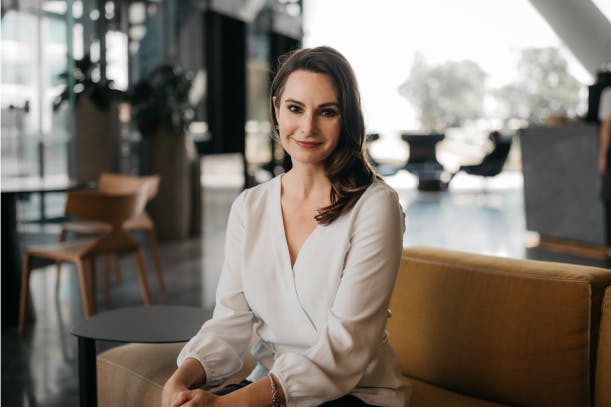 Carlye Birdwell
General Manager
Carlye joined MADE as the General Manager with a technology and project management background, including experience implementing complex technical solutions to solve business problems at one of the largest airlines in the world.
What drew Carlye to MADE was the presence of a mission greater than just normal business. It's a mission that turns development on its head as we aren't just building buildings, we are building relationships and building up people. Our focus isn't on engineering as an end, but on how engineering can help bring people into communities where they feel a strong sense of care and belonging. 
In her spare time, Carlye loves hanging out with her family and is what some call a 'stationery-phile' with a passion for quality paper and calligraphy.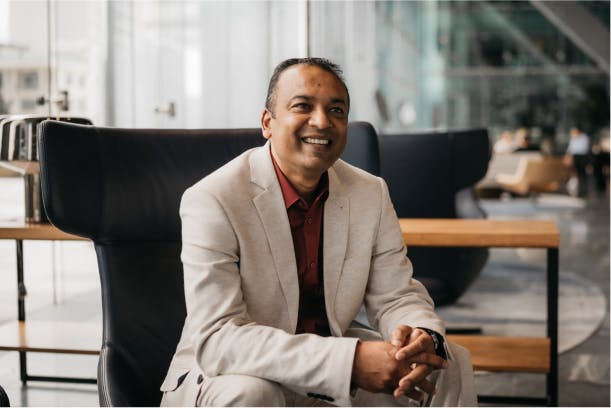 Len Moodley
Director, MADE Foundation
25 years ago, Len had a supernatural encounter with God transforming his life, creating a new-found passion to serve and love people. Formally a policeman and corporate manager, Len then travelled throughout Africa as a missionary empowering communities through leadership upliftment, serving as leader within the local church. He co-founded Africa Hands of Love (NGO) which channelled funding from USA to Africa for Kingdom and community building purposes. In 2016, through divine intervention, he was called from South Africa to NZ to serve at Te Whakaora, another (NPO) organisation passionate about bringing redemption to the most vulnerable.
 In 2021, Len was called to lead the MADE Foundation - a charitable organisation dedicated to supporting, empowering and restoring those in our community who are voiceless and often left behind.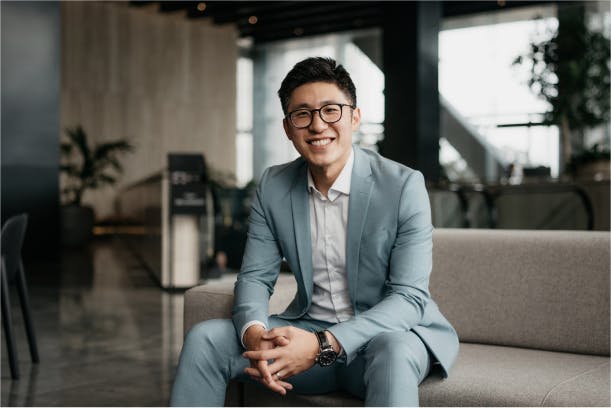 Stanley Chan
Assistant Manager - Operations & Development
Stanley joins the MADE team from a diverse professional background, having firstly been trained in Mechatronics Engineering followed by a career in the residential and project real estate sector.
Stanley's responsibilities include playing a key role in the delivery of development and operational initiatives. He is responsible in managing a structured, values-centric approach to all of Auranga's complex ps4roject deliverables while working closely with MADE's engineering, legal and construction teams.  In his words, "it's the best feeling to learn how limited we know and how much we think we know through the work at MADE. I am blessed to have my eyes and ears opened to welcome change for the better in how we build new communities."
In Stanley's spare time, he is a keen basketball player, photographer, enjoys spending quality time with his family and is looking forward to welcoming his newborn son to the world soon.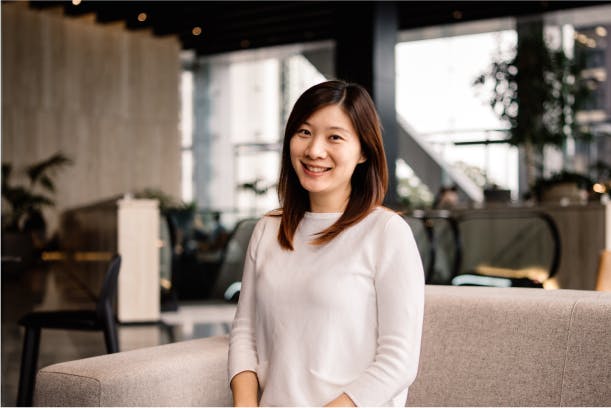 Elizabeth has been part of the MADE family for over six years, having been involved with countless enterprise and community projects. More recently, she served as Engagement Manager with a passion to weave people and relationships to journey as a team together. 
What brought her to MADE was the values and mission of the company, where empowering people to co-create better communities are at the heart of every decision made. With a hospitality background, she continues to be a valued member of the team - bringing meaningful experiences to the enterprise and communities MADE is  involved with.  
Liz is an avid foodie, Liz enjoys exploring and sharing new and scrumptious experiences with her friends and family. 
Having just welcomed another member into the family, Liz is currently on maternity leave until Q4 2022.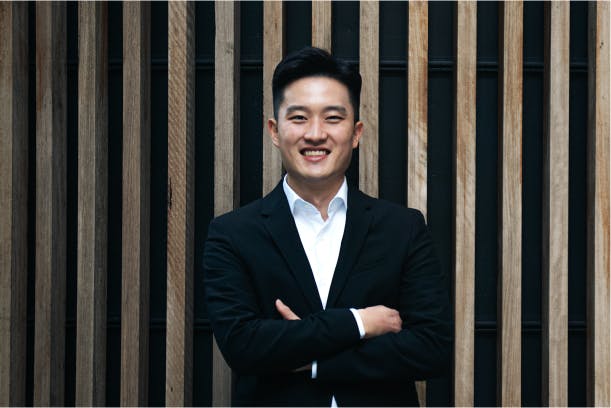 Dominic Lee
Assistant Manager - Arts Culture & Empowerment
Dominic's diverse career has been a unique testament to his strong belief in the special place and ability Arts and Culture's has in community - forming deeper connections and trust beyond words and even actions. 
Originally from South Korea but brought up in Tauranga, Dominic joins MADE with a background as an award-winning international cellist. His first appearance as a soloist was at the age of 13 and has since performed with orchestras and ensembles across the globe, including his American debut at Carnegie Hall in New York City. In 2020, Dominic won Silver Medal at the 2020 Anton Rubinstein International Cello Competition (Germany) alongside being a laureate prize-winner at several international competitions and festivals. He was also signed as a "Heifetz on Tour Artist" concertising and broadcasting in the United States of America.
Dominic is the Founder of Kingdom Performing Arts Limited (KPA), an organisation focussed on redefining the concert experience for a 21st century audience. Realising a strong calling to use his life as the instrument has led Dominic to join the MADE Group where he is responsible for developing and implementing a multi-city Arts and Culture strategy. These initiatives aim to gather and unite stakeholders, partners and residents to realise a better way of living; experiencing life in an arts-enriching city and benefiting from the irreplaceable role it plays in fostering true belonging. 
Away from music and work, Dominic is a keen swimmer, having previously been a competitive swimmer, playing social soccer alongside spending quality time with his family and Border Collie Cola.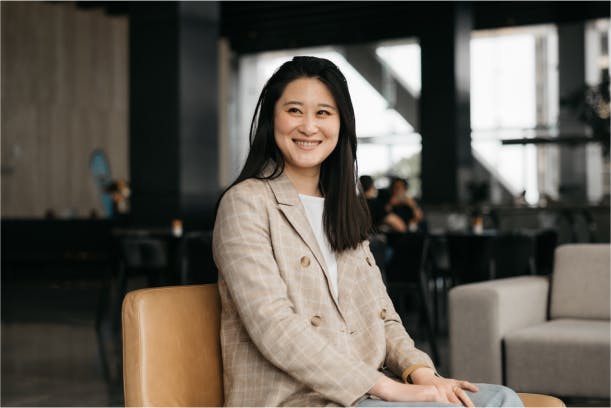 Moira Sun
Concept Designer
A concept designer from a multi-disciplinary design background, Moira is working on sparking heightened expression in the community through the design, visual arts and fine arts that draw out a deeper meaning of stories we can all unite around. She believes that art is a way to help the last, least, and lost, as well as a bridge for people to encounter a deep sense of connection inexpressible from words alone. Her responsibilities also include visualising MADE's vision; delivering conceptual artworks of the enterprise's values and pillars in a heightened expression of communication.
Away from design, Moira is an artist with a passion in the medium of watercolour painting. She is also a keen reader and enjoys diving deep into movies and all things cinema.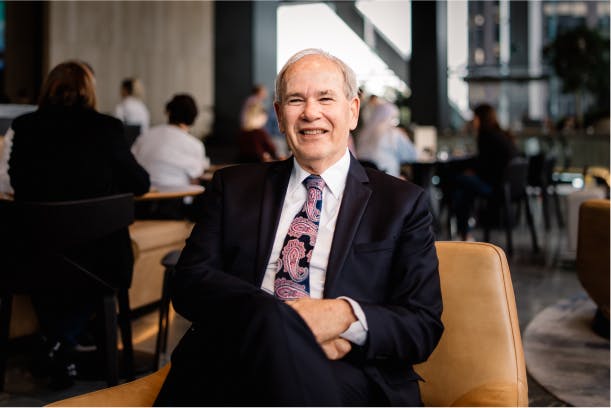 Len was Mayor of Auckland from 2010–2016 and Mayor of Manukau City from 2007–2010. He oversaw the successful introduction and running of the amalgamated 'super city', bringing together seven city and district councils into one, unitary Auckland Council. 
Dubbed the 'Singing Mayor' by Aucklanders due to his charisma and passion for community, Len was also integral in delivering major transportation reformation, building an international economic profile for New Zealand's largest city, and raising Auckland's profile as one of the world's most liveable cities. At a local level, Len was often seen in the heart of communities connecting with people - notably through his regular 'Mayor in the Chair' series where local residents could come ask any questions and raise concerns with him directly.
Born and raised in South Auckland, Len's community building journey began as an active community advocate for welfare, health & wellbeing, transport, beautification and overall 'pride of place' challenges in and around the suburb of Ōtara. Professionally trained as a practising lawyer, Len went into local politics with the firm belief that people and community  come first and that every individual in society has a social responsibility to better the places they live in. This belief still holds true today through his active involvement in MADE's greenfield communities, incessantly advising and implementing better ways of building all parts of a new community from the ground up.
Following his mayoralty, Len joined MADE in its early years having seen a visionary drive and determination from founder Charles Ma to deliver the same social outcomes as the 'Auckland Plan 2050' in MADE empowered cities. As part of the team, he continues to bring an unparalleled wealth of social, economical and political knowledge to empower the foundations for better city making. Away from strategic advisory and planning, Len is still often seen in the community, working closely with the Auranga Community Engagement team and residents to ignite health, wellbeing, integrated transport and overall community pride initiatives for the better.
In his spare time, Len is an avid gardener and DIY enthusiast. He is currently based in Auckland and enjoys spending family time travelling around New Zealand with his wife and three adult children.