Empowering communities
Communities of belonging are created through both hardware and software. The tendency is for developers to focus on the hardware of place and then leave.
This, however, fails to ignite and empower residents ability to thrive, finding belonging and enjoy the positive intergenerational effects realised through holistic communities. What if developers go beyond the infrastructure and houses, and play a key role in empowering the societal building blocks early on that allow a community to thrive a belong?
Creating an unparalleled pride for place
A Platform for People & Possibilities
Equally as important to the detailed and people-focused 'hardware' are the initiatives, partnerships and entities that ignite the 'software' of a community. In its early stages, Auranga is highly focused on positive social outcomes that are enabled through integrated transport, employment, sustainability and a values-centric community life.
This is evidenced in our extensive partnerships in the public and private sectors, alongside the establishment of full-time community champions such as the Community Manager, Placemaker and closely work to help establish the Auranga Residents Association (ARA) as a hub for community empowerment and neighbourhood service.
The carefully crafted hardware in Auranga has now sown a platform for people and partners to create new, meaningful stories and initiatives, while igniting a spirit of collaboration and possibilities to thrive in this environment. We invite stakeholders from all walks of life to utilise our projects as platforms to bring their unique contribution, calling or mahi to life.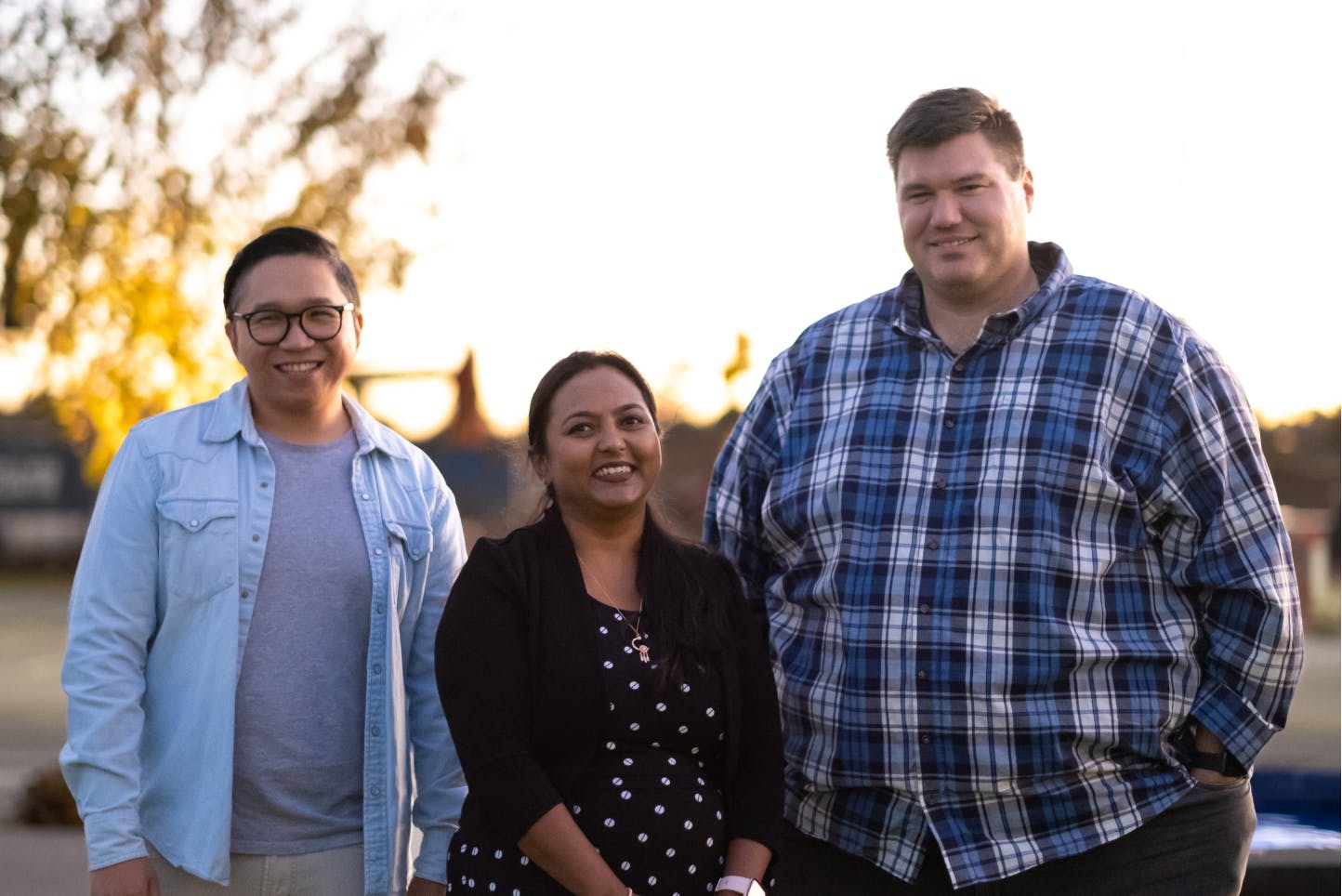 The first Auranga Residents' Association (ARA) Committee - from left to right: Myron 'Mikee' Salazar, Kaajal Sharma & Nathan Rose.