Cultural Heritage
A recognition of the treaty-based partnership between the Crown and Maori has led MADE to initiate and support the establishment of a strong, mutually beneficial relationship with mana-whenua Iwi within the rohe of its developing communities.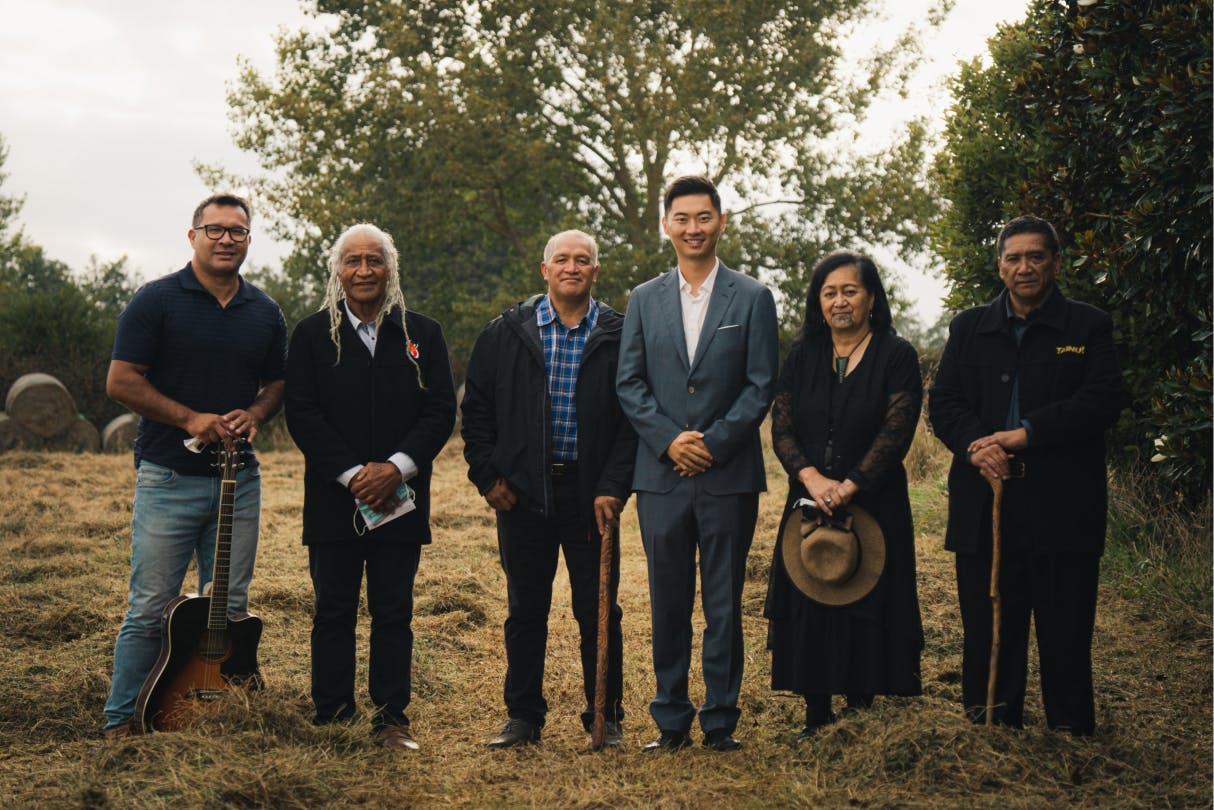 Charles Ma (CEO) with Kaumātua and representatives of Tainui in EDIN Rotokauri.  From left Norm Hill – Te Hira Ltd  - Sonny Matenga – Ngaati Tamainupoo, Piripi Matika – Ngaati Wairere , Rangiuia Riki and Atutahi Riki  – Ngaati Maahanga
While we look to the future of creating places of belonging, we acknowledge the heritage that has gone before us with stories, values and cultural wisdom. In Auranga, our partnerships stretch across Ngati te Ata, Te Akitai Pukaki, and Ngati Tamaoho, while in EDIN Rotokauri, our mana whenua working group is closely partnered with Tainui and its associate hapu's in the Waikato.
MADE has worked with its Iwi partners with respect and trust, seeking its advice and support on all matters to do with the planning and building of its communities. At the basis of these relationships has been a mutually agreed desire to build living and caring communities, focused on the wellbeing of it citizens and the sustainability of the natural environment.
The relationship extends to specifically incorporate the cultural heritage of Iwi and finding pathways to the future for the Iwi and Rangitahi of today.